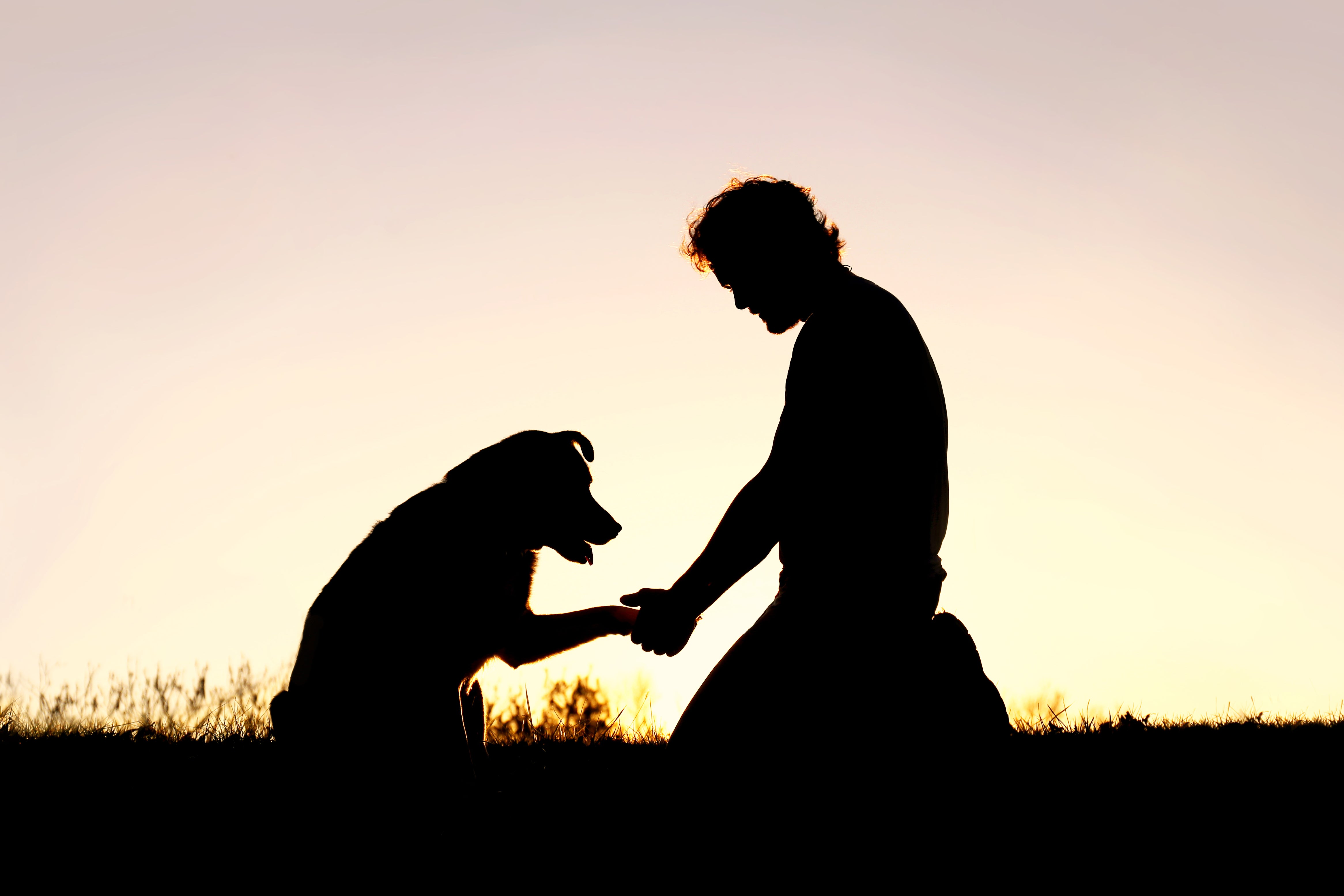 It's hard to find a gift for someone who lost a pet. There are so many different options that it can be overwhelming. If you're looking for a unique way to express your condolences, consider giving them one of these thoughtful gifts. They can be given as a token of remembrance or simply because they mean so much to you.
The Importance of Pet Loss Gift Baskets
When a pet dies, it can be a difficult time for the owner. They may feel isolated and alone in their grief. A pet loss gift basket can be a meaningful way to show your support for someone during this difficult time.
A pet loss gift basket can include items such as:
Sympathy card
Memorial candle
Book about grieving the loss of a pet
Stuffed animal
Custom printed blanket
Gourmet treats
Creating a pet loss gift basket is a thoughtful way to show your support for someone during this difficult time. It can help them to feel less alone and remind them that they are not going through this experience alone.
Loss of Pet Gift Basket Themes
A basket filled with pet-themed items:
This could include a toy, a book about pet loss, a picture frame, or anything else that would be meaningful to the recipient.


A basket filled with items to help cope with pet loss:
This could include books about grieving, journals, aromatherapy, and other things that might help the bereaved person cope with their loss.


A basket filled with items to remember the pet:
This could include a photo album, a collage frame, or anything else that would help the person keep their pet's memory alive.


A basket filled with food and treats:
This is a nice way to show you care and want to make sure the grieving person is still taking care of themselves. Include healthy snacks as well as some of the deceased pet's favorite treats.


A basket filled with activities to take the person's mind off of their loss:
This could include movie tickets, a gift certificate to a spa, or anything else that would help the person relax and take their mind off of their sadness.
What to include in a Pet Loss Sympathy Gift Basket?
A pet loss gift basket is a great way to show your condolences after someone who lost their beloved pet. You can create a unique gift basket filled with items that have meaning. These baskets make wonderful gifts for any occasion. Here are some ideas for what to put inside your pet loss gift basket:
Photo Album – A personal touch goes a long way toward making someone feel special. You could choose to print out photos of their deceased pet and create a photo album. Include a personalized heartfelt letter as well. If you want to go digital, consider creating a collage of pictures of the animal.


Tearful Poem — Tears are a natural reaction to losing a pet. If you know someone who recently experienced a pet loss, you might consider sending them a tearful poem. This type of gift is perfect for expressing your feelings. You can write down your thoughts and emotions in letter form. Alternatively, you can compose a short poem that expresses your sadness. You can find inspiration online by searching for "tearful poems."


Photo Frames – Photo frames are another popular choice among those who plan to send a gift basket for a pet loss. People often use photo frames to commemorate birthdays, anniversaries, graduations, etc. However, you can also use them to celebrate the life of your loved one's pet. For example, you could put up a picture of your dog every day to remind yourself of everything you used to do together. Or you could display photos of your cat's favourite foods to encourage the animal to eat healthily.


Scrapbook – If you want to keep memories alive, consider creating a scrapbook. This is a great way to preserve memories of your beloved pet. Photos, newspaper clippings, certificates and other memorabilia can be included in the book.


Memorial plaque – Perhaps one of the best ways to honor your pet is to give them a memorial plaque. This is a wonderful keepsake that you can display in your home.


Shadowbox: There are many ways to celebrate pets, including creating a shadow box. Shadow boxes are small wooden frames containing photos of the deceased animal. They are usually mounted on a wall and are a permanent reminder of a beloved companion. You can find many online retailers that sell shadow boxes.


Create An Obituary – In addition to providing comfort to those left behind, an obituary helps others learn about your pet's life. You can write a short tribute or create a longer obituary. Either way, be sure to include information about the deceased animal.


Pet Memorial Candle – A pet memorial candle is a thoughtful way to remember a loved one. Whether it's a dog, cat, horse or bird, the candle is a great way to show how much you care about the animal. A pet memorial candle is a unique keepsake that lets people know exactly what happened to the deceased animal. The candles come in many different styles, including a simple white candle, a black candle, a blue candle, a red candle, a green candle, a yellow candle, and even a rainbow candle. There are designs for dogs, cats, horses, birds, fish and reptiles.


Custom Pet Portrait — A custom pet portrait is a unique way to commemorate the special moments between two people. A custom pet portrait is something that tells the story of your relationship with your loved one. A custom pet portrait can help you express your feelings about your pet and let the recipient know how much love you have for him/her. The part about a custom pet portrait is that it can be framed or displayed unframed. You can choose from various sizes, such as canvas prints, acrylic paintings, wood panels, metal sculptures, and many others.


Personalized Pet Keepsake Box – This is one of the most popular gifts for people to those who lose pets. These boxes come in many different shapes and sizes. They usually contain collars, leashes, bowls, beds, blankets, food dishes, and photo frames. These boxes are very useful because they allow the recipient to store mementos. They also serve as great reminders of the memories the person shared with him or her.


Food Basket – If your friend or relative enjoyed cooking for her pet, why not try baking something sweet? Consider adding treats like dog biscuits, cat chow, or dog food. For those who love to bake, consider sending homemade cookies, brownies, muffins, or cupcakes. A food basket can be a wonderful gift idea for those times you don't know what to buy someone. If you're looking for something simple, consider giving a food basket filled with fruit, nuts, cookies, crackers, cheese, wine, beer, or even some homemade soup. You could add a few bottles of wine, champagne, or liquor if that person likes to drink.

Children Gift Basket For Loss of Pet
A child's grief will likely last for weeks or even months after losing their cherished pet. This is why it is important to provide children with helpful products during this difficult time.
Here are some suggestions for what to include in a pet loss gift basket:
A stuffed animal that the child can cuddle and hold close to themselves. It may be comforting to know that your child has something soft and furry to hug when they feel sad about their lost pet.

Toys, such as balls, puzzles, etc., encourage physical activity.

Books, including picture books, help children express their feelings through words.

Blankets so the child can snuggle up under them at night.

Collar, leash, and other accessories remind the child of their beloved pet.

Photo frame so the child and family can display pet photos together.

Food dish, bowl, and water bottle, so the child does not go hungry or thirsty.

Personalized note cards, so the child knows how much you care.

A photo album containing pictures of the child and their pet.

A memorial plaque engraved with the child's name and the names of the deceased pet.

A journal where the child can record thoughts and memories.

Paint by number pet portrait basket
Pet loss gift baskets are a thoughtful and practical way to show your support for someone who is grieving the loss of a pet. By including items that can be used to memorialize the pet, as well as items that can help the person through their grief, you can create a basket that will be cherished and appreciated. We hope that our ideas have inspired you to create your own pet loss gift basket, and we wish you all the best during this difficult time.