Battery cases are the cases that can attach to your mobile phone's back just like any other mobile phone case or cover. The only difference here is that the battery cases do not only protect your mobile phone (like other cases and covers), but they also provide your mobile phone with the charge when it needs it. There is a pin at the bottom of the cover that connects to the mobile phone's charging port and charges it just like any other charger; the only difference here is that no wires can be seen while the mobile is charging.
Battery Case
The battery case is a much better alternative than power banks or an extra battery; it is a smart choice too. The battery cases are most widely used by iPhone users, and thus, they are manufactured mostly for iPhones also. The reason is apparent: iPhones' battery life has had a hard time in the past and is having it right now too. Despite Apple's extremely hard work, they are still unable to eradicate this problem. So, to get around the charging and battery life problems of iPhones, the iPhone users have been using battery cases.
Just imagine what a nightmare it will be for these iPhone users when they are facing issues with their iPhone's battery life, and getting over those problems they buy a battery case which too gets into charging problems. That's a never-ending, vicious cycle! However, we will discuss here some problems why your iPhone 5 battery case won't charge and their solutions, but before that, let us see some of the best iPhone 5 battery cases there are. Below is a list of some of those:
iPhone 5 battery case won't charge
There can be several reasons why your iPhone 5 battery case won't charge; there can be problems in your charging equipment, in your technique of charging or your battery case itself.
1.    Check the charging equipment
It might be the case that your charging equipment is damaged or has gotten too old and worn out. In any case, it might stop functioning properly, and you will need to replace it to charge your battery case appropriately. Also, make sure that you are using Apple's original equipment or certified made for iPhone (MFi) equipment, or else there would constantly be an error saying that the charging equipment is not recognized, and the battery case won't charge.
2.    The charging technique
There are two usual ways of charging your battery case. First, you can charge it separately from your iPhone using the same charger, or different chargers at the same time. Second, you can charge it while it is connected to your iPhone. The second one is a quite inefficient way and can lead to a low-quality charge, or you're your battery case might stop charging at all. The reason being that this way, you charge your battery case which further charges your iPhone, wasting much time and power in between. If you are using low wattage power adaptor, the power case might even stop charging completely. So, it is always better to charge your iPhone and the battery case separately.
3.    Dirt and Debris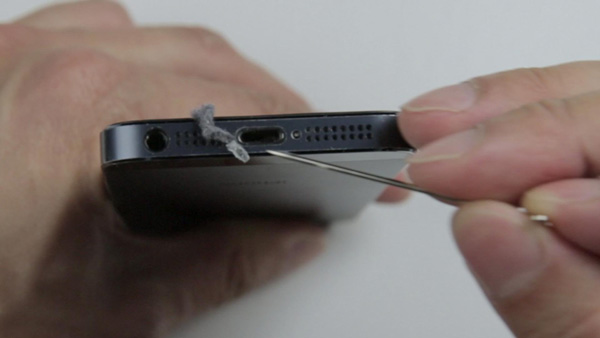 Dirt and debris in the battery case's charging port can stop the charger, and the battery case from establishing a proper connection leading to the stoppage of your battery case's charging. Dirt can be cleaned through a toothpick, pin, card or any other thin object. Applying alcohol can also be helpful as it is a good cleaning agent and also evaporates quickly.
4.    The age of battery case
The life of an average battery case is around 500 complete charging cycles, after which it may stop functioning effectively. As the time passes by, the battery in the battery case gets less and less efficient. So, if the battery case is old enough, it may stop charging itself or the iPhone.