All you need to know about iPhone 6 charging time and amp!
To have a longer time with your precious mobile, you must take care of it properly. The first thing to maintain is your phone's battery. Learning more details about your iPhone 6 battery and the way to charge it is most important.
Hence, you must know the amount of mAh needed to load your iPhone 6. iPhone 6 has a screen of 4.7 inches, which is a moderate display length and therefore it does not require any extraordinary amount of battery. It has a battery capacity of 1810 mAh. iPhone 6 has an inbuilt battery. Consequently, it can be charged using either power bank or regular iPhone charger.
PowerBanks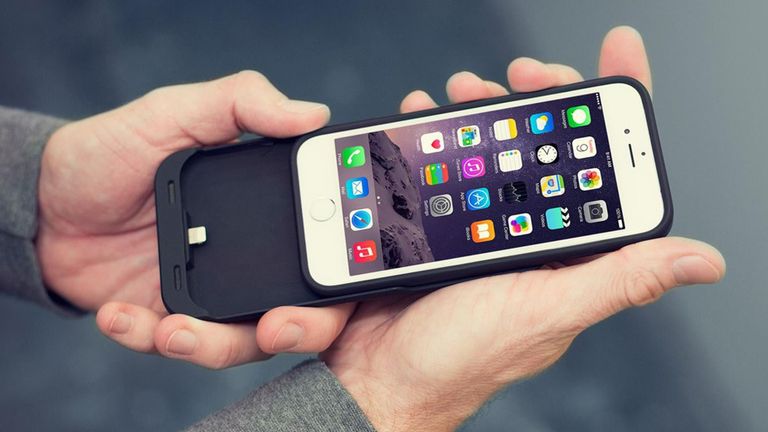 As for power banks, generally, people think that an 1810 mAh power bank can charge your phone once and 3620 can charge the phone twice, but this is not the case. Even the most recent and efficient power banks work 90% of the stated value.
Hence, you at least need 2012 mAh of power in your power bank to charge once. The capacity of power bank is essential to be noted before you blame your mobile for not charging entirely or for slow charging.
Charger and their Amps
Amp determines the current flow in any charger. There are several amps of charger available, but iPhone 6 comes with 1 amp charger, although it makes the charging slow it proves to be healthy for iPhone's battery. There 2.1 amp, 2.4 amp and up to 20 amp chargers available but after testing and experimenting different amp chargers, 2.1 amp and 2.4 amp chargers proved to be the best choice of all as it keeps the battery healthy while charging your iPhone 6 at relatively faster speed.
Speed of Charging
The charging speed in any mobile depends upon several factors, from phone's battery to software to cable and adopter. Starting from the most fundamental parts, the charger. iPhone 6 comes with 1 amp (5 Watt) charger, this may help in keeping the battery from overheating or keep it healthy, but it prolongs the charging time a lot.
Therefore, using 2.1 amp (12 watts) or even greater ampere charger can help to charge your iPhone 6 pretty fast. Especially, 2.1-amp (12 watts) charger is a fantastic choice as it charges the mobile quickly while keeping it's battery safe. Using greater ampere chargers may be helpful with the speed of charging, but it can be dangerous for your battery.
Concern regarding Charging!
One main reason why people get concerned with their iPhone 6 batteries is that it is larger compared to old iPhone batteries or any other mobile which helps it in lasting for a long time but on the other hand require a lot of time to charge.
This longer charging time becomes an issue regardless of the fruits later. Hence, it is true that iPhone 6 needs longer charging time, but this problem can be solved easily too as mentioned above. Some more ways to improve the charging speed are: switching off the phone while charging, turning on airplane mode, not using the phone while charging, etc. These ways might sound foolish, but they are useful and helps in increasing the charging speed significantly.
Power banks usually take less time to charge your phone compared to any charger. However, with the lightning cable and 12-watt charger, the charging time can be significantly reduced too. While testing different chargers and their speed, it was concluded that using lightning cable and 12-watt charger can help charge the mobile with 1 hour 15 min at maximum or even 1 hour if powered off or on airplane mood. While using iPhone's regular 1-amp (5 watts) charger requires around 3 hours or 3 hours and few minutes to recharge completely. This test was conducted with phones at 0% battery.